Carolyn Flachowsky
Carolyn has 40 years of experience in the insurance business and almost 15 years as part of the team at Janzen. She is a second generation insurance broker who joined her sisters in following their dad into the insurance business as a very young teenager, working at their family's business, de Jong Insurance. Carolyn is a home insurance expert and has worked with auto, travel, and commercial insurance. Personally, Carolyn is an animal enthusiast who loves to foster dogs in need and take care of her own pets. She and her husband Jürgen have two adult children and live in Cloverdale.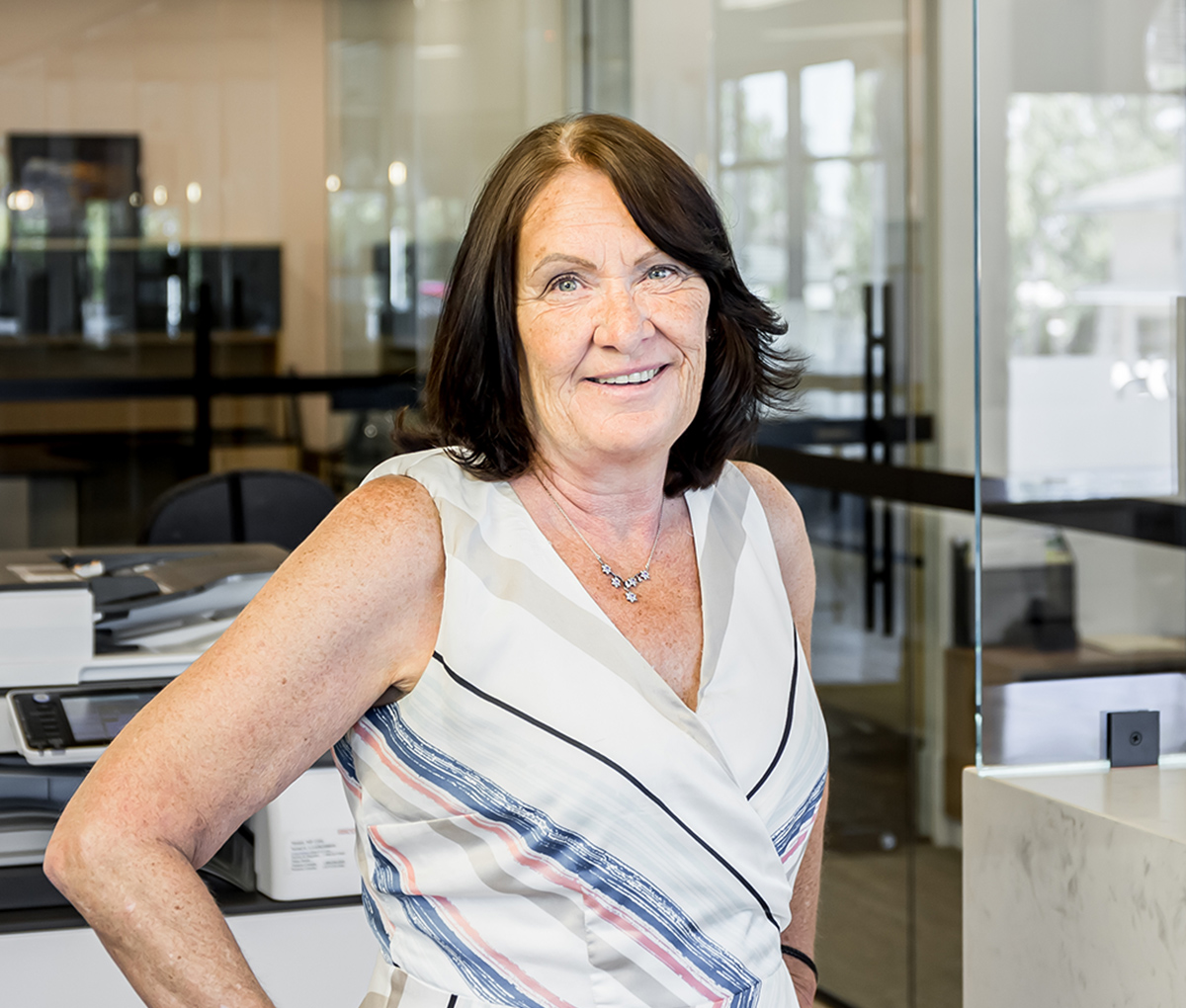 Jarrett Fontaine Commercial Assistant
Jarrett joined our team in May 2021 after his graduation from Trinity Western University with a degree in Corporate Communications. He currently works as a Commercial Assistant and is pursuing his Canadian Accredited Insurance Broker (CAIB) designation.

Since starting at Janzen, one aspect Jarrett has come to value is the importance of insurance towards loss prevention. "Every person that walks through that door owns something that matters to them, whether that be a business that puts food on the table, or a home that shelters their family; I find joy in knowing that I sell a product that helps individuals protect themself and the very livelihood they work so hard to keep."

While hailing proudly from the beautiful canola fields of Saskatchewan, Jarrett has extended his roots to British Columbia—mostly because of a love for his wife Rachelle. Although his family is far away, he says the people at Janzen Insurance have cultivated a culture that reminds him of home, "these people truly know how to love one another and that's important to me."

Bonnie McKissock Customer Service
Bonnie moved to BC from Manitoba during the first phase of the pandemic. Her professional background during her time in Manitoba consisted of both banking and finance, where she enjoyed the diversity of her role in management, specializing in problem solving, creative solutions, and client advocacy. With her passion for excellent customer service, she is diligent in understanding her clients' questions, assessing what they need, and ensuring they leave with the right solution.
Bonnie is well-rounded, working primarily with farm insurance, while handling both home and auto insurance. With many professional designations in the banking industry to her name thus far, Bonnie is extremely driven, currently refining herself as an insurance professional by working toward the Canadian Accredited Insurance Broker (CAIB) designation.
Bonnie was excited to join Janzen Insurance to expand her career within the financial services industry while working with a fun group of kind, caring, and loving individuals who make up a great team. She looks forward to interacting with and meeting more of our client base in person.
When not at work, Bonnie spends time finding adventures with her husband Greg and volunteers her time with World Triathlon and Triathlon BC as a Technical Official.